Just like people, interior design has many different styles, each with its own unique qualities and charms. Whether you're into traditional design, ultra-modern, or stark minimalism, there is plenty to choose from. But with all these choices, it can be challenging to find your personal style.
The first step in any new renovation is to understand what you like, and what you don't. The goal is to help our team understand who you are, picture the kind of space you are looking for, and determine the interior style that matches your unique personality.
In this blog, we outline some of Canberra's top design styles you might consider for your upcoming home.
Scandi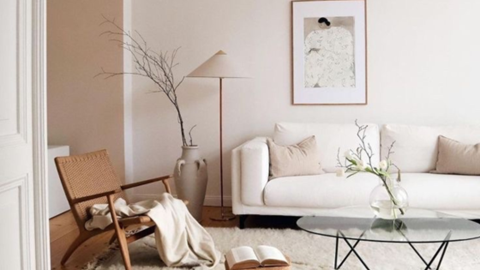 Where simplicity meets functionality, Scandinavian or 'Scandi' interior design is characterised by its use of light tones and natural woods. Using a palette of soothing neutrals this aesthetic creates warm and inviting spaces. Rooted in the natural beauty and climate of Scandinavia, the Scandi style places a strong emphasis on textural spaces using a range of materials such as wood, wool, and mohair.
Achieving the captivating and harmonious Scandi style is a balancing act. It marries fluid spaces with firm furniture, soft contours with sharp lines. Scandi design caters to those who appreciate a timeless and minimalist aesthetic with a warm and comfortable sensibility.
Mid-century modern
Enthusiasts of timeless aesthetics and fundamental design principles will find themselves well-acquainted with the mid-century modern style, which emerged in the mid-20th century. This design style is characterised by its vibrant colour schemes, distinctive shapes, and a prominent presence of deep wood tones. The post-war style incorporates utilitarian materials like glass, sturdy metal, and vinyl to achieve its unique look.
When engaging with mid-century modern design, it's crucial to emphasise both style and functionality. Many iconic pieces serve specific purposes that may not align precisely with your contemporary needs. Achieving a harmonious mid-century modern home requires you to preserve the vintage charm while incorporating modern functionality. By doing so, you can ensure that your design is not only visually appealing but also practical and enduring.
Eclectic
Picture in your mind a captivating interior design style that skilfully mixes textures, colours, and patterns, and you've entered the realm of eclectic interior design. While inherently maximalist, the eclectic style is a meticulous composition. Each piece and every detail within the space is selected with precision.
A distinctive hallmark of eclectic design lies in its artful merging of prints, patterns and textures that create inviting spaces that may be unconventional, but nonetheless inviting. Many aficionados of this style are collectors who adorn their spaces with feature walls, establishing thematic focal points, reinforcing the highly curated style.
To achieve an eclectic style, you should try to counterbalance your maximalist tendencies with negative and considered space. This provides the eyes with moments of rest to truly appreciate the beauty that defines the eclectic home.
Classic traditional
The classic traditional interior design style exudes elegance, drawing inspiration from historical themes and enduring trends that have transcended time. In classic traditional homes, you'll frequently encounter hallmark features such as floral motifs, neutral hues, opulent chandeliers, and warm, dark wood flooring.
Lovers of the classic traditional interior design style strive to pay homage to the rich heritage of their homes. They skilfully blend modern elements with the timeless echoes of history, and the true beauty of this approach often lies in the intricate details. Ornate pieces play a pivotal role in elevating a space in the classic traditional style.
The standout quality of this design style lies in its inherent familiarity, creating an innate sense of homeliness.
If you've already found your design style, book your initial free consultation with us today, and let's explore how we can assist you in bringing your dream space to life.